The Los Angeles Archivists Collective is pleased to announce a tour of the Autry Library and Archives on Tuesday, April 28, 2015 at 3:30 pm.
Space is limited to 15 people. Please RSVP here: http://bit.ly/1GHxzwE. The Autry Library is located at the Autry Museum in Griffith Park (4700 Heritage Way 90027). The tour will be followed by drinks at Golden Road Brewery (5410 W. San Fernando Rd. 90039).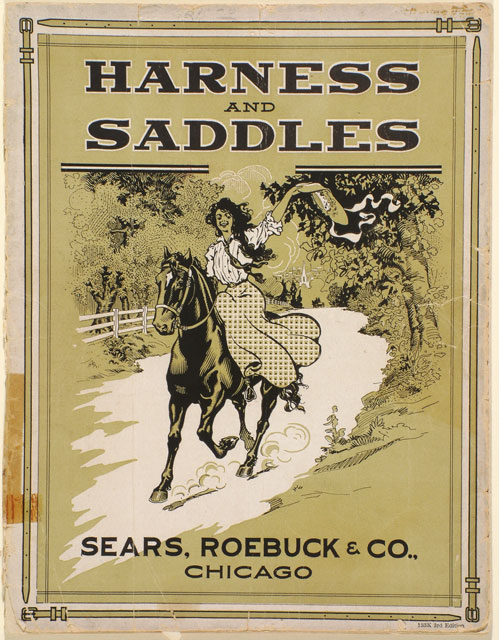 Trade catalog, Harnesses and Saddles, Sears, Roebuck and Company, Chicago, Illinois, circa 1910-1920. Autry National Center; 93.66.574
The Libraries and Archives of the Autry hold unique, rare and significant primary and secondary resources focusing on the peoples and cultures of the American West. The two library collections, the Braun Research Library and Autry Library, contain rare books, serials, maps, photographs, artwork, sound recordings, and manuscript collections. The Libraries and Archives also provide research access to the Autry's artifact collections. Collection strengths include the history of the trans-Mississippi West, material culture of ranching and cowboy life, tourism, product advertising, fine art, and the business of western entertainment. For more research resources visit the library catalog, the digital image database Collections Online, and the Autry Blog.