Join us for our eighth reading and meeting of the LAAC Book Club--where LA-area archivists and friends read and discuss publications exploring all matters archives.
Our next book selection is The Archive and the Repertoire: Performing Cultural Memories in the Americas by Diana Taylor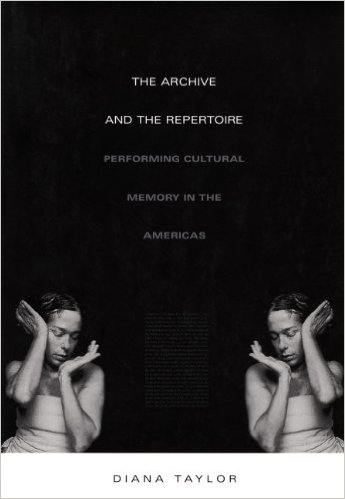 Publisher's Description: In The Archive and the Repertoire preeminent performance studies scholar Diana Taylor provides a new understanding of the vital role of performance in the Americas. From plays to official events to grassroots protests, performance, she argues, must be taken seriously as a means of storing and transmitting knowledge. Taylor reveals how the repertoire of embodied memory—conveyed in gestures, the spoken word, movement, dance, song, and other performances—offers alternative perspectives to those derived from the written archive and is particularly useful to a reconsideration of historical processes of transnational contact. The Archive and the Repertoire invites a remapping of the Americas based on traditions of embodied practice.
---
The group will meet on Wednesday, June 29, from 6:30-8 pm at Alcove Cafe & Bakery (1929 Hillhurst Ave). Participants to the Book Club will be capped at 12. Please email laacollective@gmail.com to reserve a spot.
Can't make the meeting, but are still reading the book? Let us know!
Published by: Los Angeles Archivist Collective in Book Club