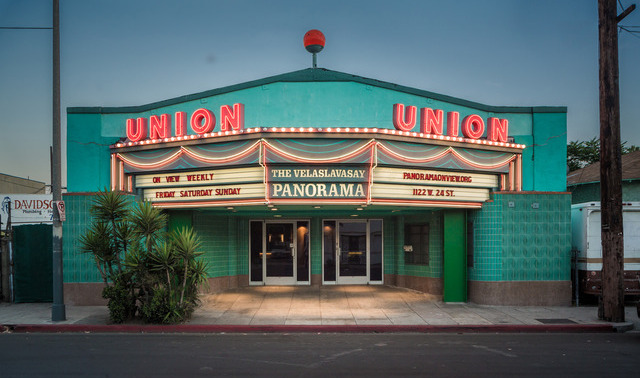 Please join the Los Angeles Archivists Collective and ARLIS/NA Southern California Chapter on Saturday, December 17, 2016 from 7-10 pm at the
Velaslavasay Panorama
for a holiday get together! We will also be joined by members of the Velaslavasay Panorama Enthusiast Society - the more the merrier!
Based at the 1910 Union Theatre in Los Angeles' historic West Adams district, The Velaslavasay Panorama is an exhibition hall, theatre and garden dedicated to the production and presentation of unusual visual experiences, including works inspired by the great panorama paintings of the 18th and 19th centuries.
The Velaslavasay Panorama is located at 1122 W 24th St. Los Angeles, CA 90007
Snacks will be provided thanks to the Society of California Archivists' Member Initiated Events program. Refreshments courtesy of the Velaslavasay Panorama, donations suggested!
Please RSVP by December 8th.