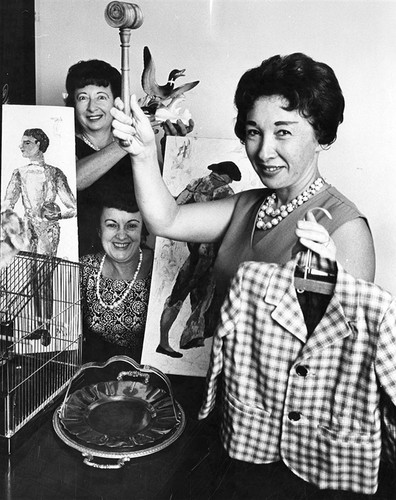 December 5, 2016 - Comments Off on LAAC & ARLIS/NA SC, Silent Auction: Request for Donations
The Los Angeles Archivists Collective and ARLIS/NA Southern California Chapter kindly request donations for our online silent auction to be held on the LAAC's Instagram!
The auction items will become available from Sunday, December 11 to Thursday, December 15, 2016. We are accepting books, catalogs, posters, photographs, and other merchandise from local institutions, as well as handmade crafts.
All proceeds will be disbursed to LAAC and ARLIS/NA-SC to support memberships, professional development, travel awards, and/or other special initiatives of the organizations.
To donate an item for our silent auction, please complete the donation form and email an image of the item (jpeg, maximum 2 MB) to hello@laacollective.org by Friday, December 9, 2016. Please be sure to indicate "Silent Auction" in the subject line and the title of your donation in the email message.
All shipped donations must be received by Monday, December 12th, 2016.
Ship to:
Jennifer Kishi / Los Angeles Archivists Collective
Sterling Ruby Studio
4900 S. Soto Street
Vernon, CA 90058
If you plan to bring your item to the LAAC + ARLIS/NA-SC Holiday Party, please arrive early and drop off the items no later than 7:30 PM.
We will send out reminders as the deadline approaches. Thank you and we hope to see you at our holiday party (details below)!
LAAC + ARLIS/NA SC 2016 Holiday Gathering
Saturday, December 17, 2016
7-10pm
The Velaslavasay Panorama
1122 West 24th Street
Please RSVP by December 8, 2016
Questions? Email us at hello@laacollective.org