Join us for our next reading and meeting of the LAAC Book Club--where LA-area archivists and friends read and discuss publications exploring all matters archives.
The group will meet on Wednesday, June 28, from 6:30-8 pm at The Faculty (707 N. Heliotrope Dr). Participants to the Book Club will be capped at 12. Please email hello@laacollective.org to reserve a spot.
We will continue our articles streak with A Labour of Love: The Affective Archives of Popular Music Culture, by Paul Long, Sarah Baker, Lauren Istvandity & Jez Collins, Archives and Records, 38:1, Spring 2017.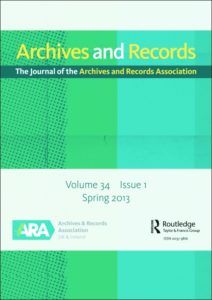 You can access the article here.
Can't make the meeting, but are still reading the article? Let us know!