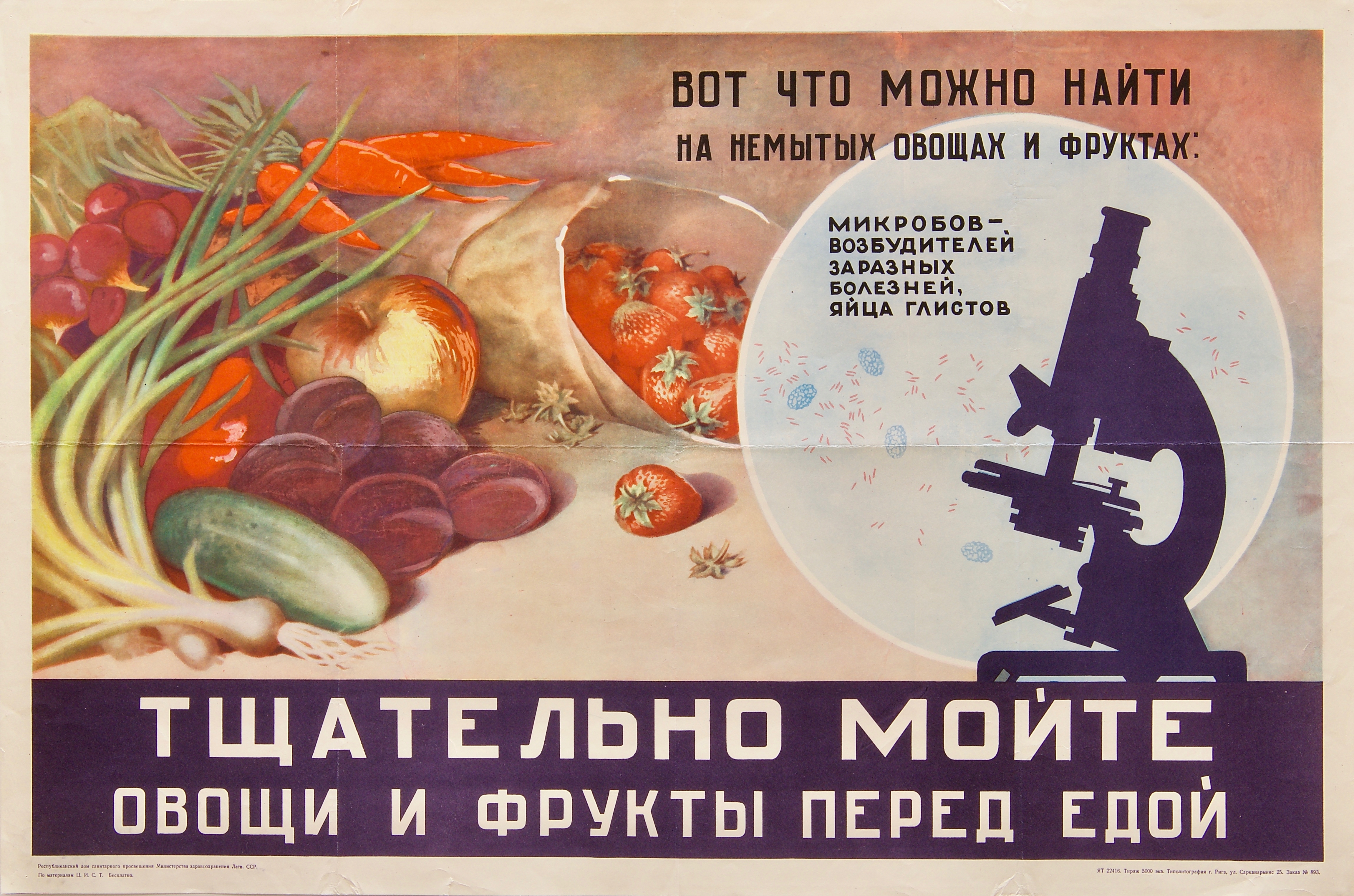 May 11, 2017 - Comments Off on The Wende Museum's Exhibitions and Archives Tour & Screening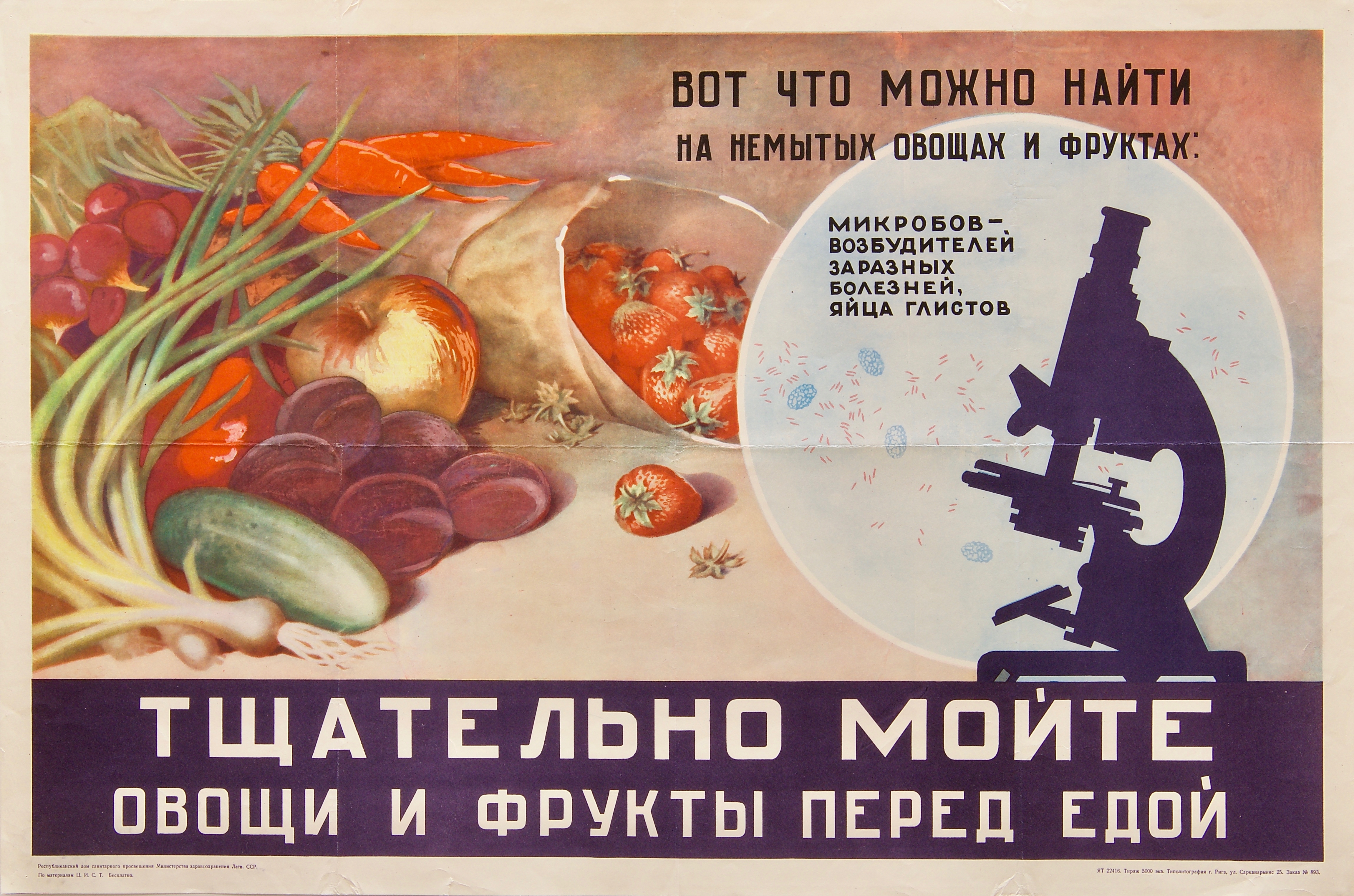 Republican House of Health Education of Latvian SSR, Carefully Wash Fruits and Vegetables Before Eating, 1950s-1960s, Soviet Union. Courtesy of the Wende Museum.
Join us on June 10th for a behind-the-scenes tour of the Wende Museum's exhibitions and archives. Associate Curator Amanda Roth will introduce the current exhibition Dinner Party Politics, which examines the role of food in the political, cultural, and private lives of the Eastern Bloc. We'll explore the vaults that house The Wende Museum's extensive collection of art and artifacts from Cold War-era Eastern Europe and the Soviet Union, and conclude with a short selection of vintage educational films and home movies screened on 16mm and Super 8mm by Audiovisual Archivist Kate Dollenmayer.
The Wende Museum was founded in 2002 in Culver City. Its mission is to preserve unique historical artifacts of the Cold War and make them available for innovative research and art projects that connect the past with the present. In late 2017 it will move to it its new location in the former Culver City National Guard Armory.
Note: The tour will require going up and down stairs. There is no functioning elevator in the building and the entrance to the museum is up a flight of stairs. The Wende apologizes to those who will be prevented from attending for this reason. The museum plans to move to a new facility that will be accessible on ground level. Please contact us at hello@laacollective.org if you are unable to attend for this reason or with any further questions.
Saturday, June 10, 2017
1:00 PM - 2:30 PM
The Wende Museum, Culver City
30 spots available
Please RSVP here
Confirmation, directions, and parking information will be emailed prior to the tour.